Harness the Power of AI to Move Emergency and Transit

Vehicles More Efficiently
LYT and Yunex Traffic are partnering together to help ease congestion for commuters and emergency responders using NextGen intelligent transportation technologies.
Harnessing LYT's cloud-based priority and preemption solutions and Yunex Traffic's mobility systems and services for smart cities, both companies will help build sustainable infrastructure and transport solutions that enable the movement of commuters and first responders more efficiently.
With our partnership, your city will benefit from:
More intuitively timed green light priority and preemption

Faster average speeds through corridors

Increased levels of safety
Learn more about our partnership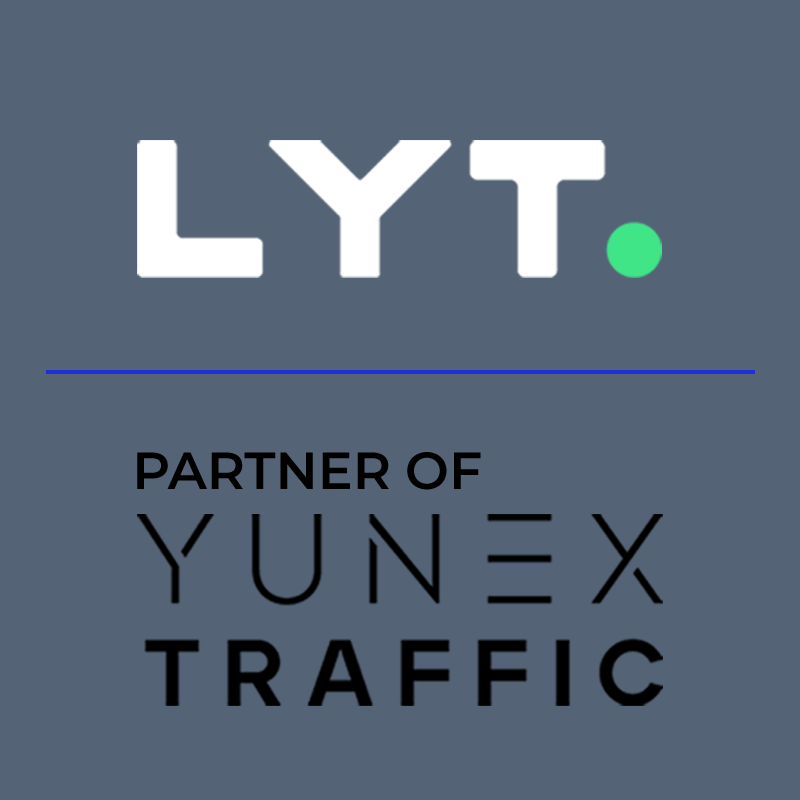 Traffic agencies nationwide can now implement LYT's cloud-based priority and preemption solutions through Yunex Traffic's suite of solutions, including Advanced Traffic Management Systems (ATMS), Connected Vehicle applications, and advanced traffic controllers.
Agencies that currently use Yunex Traffic solutions will enjoy a fast track to launching LYT's NextGen priority and preemption solutions in just a matter of days, compared to months or years of lead time needed with competing solutions.
Imagine a future where emergency and transit vehicles no longer have to worry about traffic congestion and red lights thus enabling them to reach their destination scene faster and safer than ever before.
With LYT and Yunex Traffic, imagine no more.